Thursday, January 29, 2009
Usually when I say "It's that time of the month", Hubs throws massive amounts of dark chocolate in my direction and heads for the hills. However, he's started to understand that there is a mighty tasty "time of the month", and it's all thanks to The Daring Bakers!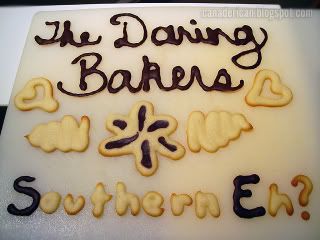 The fantastic hosts, Karen and Zorra, chose Tuiles, a seemingly easy recipe. And not only did they pick an easy recipe, they provided us with SO many options, it was hard not to participate this month!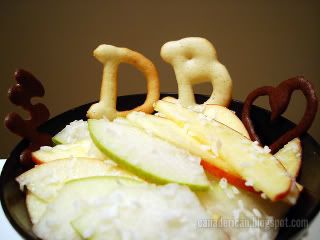 This month's challenge is brought to us by Karen of Bake My Day and Zorra of 1x umruehren bitte aka Kochtopf. They have chosen Tuiles from The Chocolate Book by Angélique Schmeink and Nougatine and Chocolate Tuiles from Michel Roux.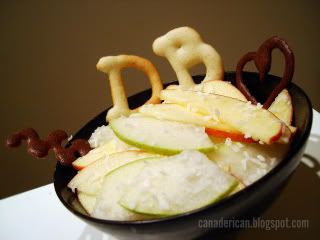 I chose to make the sweet version of tuiles for now. The requisite sweet tuiles I made were paired with a pear and apple "salad" dressed with lime and orange juice and coconut. Because I'm not good with molds, I chose to pipe out some designs instead. Make sure to visit the other Daring Bakers on the blogroll to check out everyone else's amazingly creative tuiles. If you'd like to try the recipe, head on over to Karen's blog to check out the recipe! :)



at 12:00 AM